NHS to the Rescue!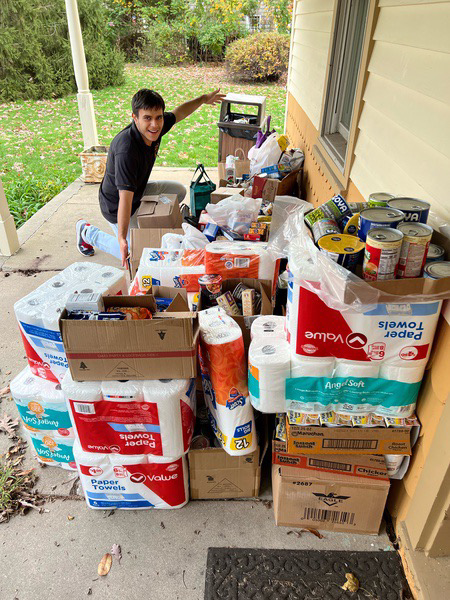 Great things are being accomplished in CI all the time. For example, a marvelous thing occurred on Sunday, November 6th. From 10am-4:30pm, members of the National Honors Society could be found outside of the Bravo Supermarket and Family Dollar fundraising money and resources for people in need. After hours of volunteering, the students were able to get a hold of an abundance of supplies and hand it off to Central Islip Civic Council, where it would later be distributed. 
Dr. T. Sutton, a Central Islip resident said, "They were respectful, well-mannered and excited about doing the service. They look great too!"  The spectacular Mrs. Pang, advisor of NHS, announced this idea to students weeks prior to this event, and students didn't hesitate to sign up. They knew this wasn't just about service hours or looking good; students knew that by helping out, they can change the lives of people that don't have lives like they do. With that knowledge, time slots were quickly filled up.
"
They were respectful, well-mannered and excited about doing the service.
— Dr. T. Sutton, CI resident
On the day of the event, students wore their NHS shirts and headed down to the shopping center. From there, they would stand outside of the stores, asking anyone entering if they could please donate. Members not only stood outside to ask, they even created signs and went on the store's speakers to ask for assistance. To their amazement, a lot of people did contribute– from canned food, non-perishable foods, and spare change. Every 90 minutes, the food was picked up and taken to the Civic Center, hopefully transforming or at least helping people's lives. I think the greatest thing to happen on this day is that students had fun helping, seeing that it can be entertaining to volunteer around the community. Overall, this is just a brief inside view to not only CI's food-drive, but CI's greatness.