A Piece of France in CI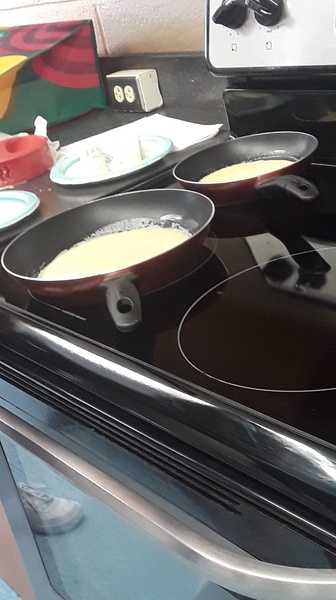 On October 7, The Rapier reporters attended "A Little Taste of France" hosted by Mrs. Britt and the French Honor Society. Crêpes, gateaux au beurre, and gateaux et chocolat were prepared, served, and enjoyed by the students in attendance. The delicious aroma even brought some teachers and security guards to the room to join the fun.
Mrs. Britt was so excited to kick off the French Honor Society meetings by showing the students an authentic treat from France. As a native speaker, her vast knowledge of the language and culture of France is so valuable to the students of Central Islip. Ms. Leuchtmann, another CIHS French teacher, was also in attendance to share her expertise. Before she was a teacher in Central Islip, she taught English in France. This experience developed her love for the culture and she would like to pass that to her students.
The French Honor Society is not just about food. They will be working on various French-centric projects and field trips will be aimed at rounding out students' knowledge of France, French language, and French culture. They will wrap the year up with an award ceremony where each of the members will receive a well-deserved citation. Perhaps we can't go to France, but we are fortunate to have Mrs. Britt and Ms. Leuchtmann bring a little bit of France to us!