CIHS Student Wins Carey Gabay Scholarship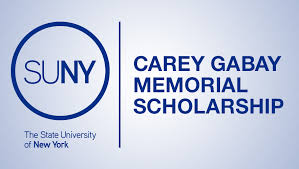 In early September, the winners of the Carey Gabay scholarship were announced. This scholarship, named and given in honor of the former Assistant Counsel to Governor Cuomo, covers the costs of attendance, tuition, room and board, college fees, books and supplies, transportation and personal expenses. Governor Cuomo was the one to announce the bright young winners. He was quoted saying, "I applaud this year's scholarship recipients for all their accomplishments and look forward to seeing them continue Carey's legacy and help create a better New York."
After growing up in public housing in the Bronx, Carey Gabay graduated from high school and moved on to graduate from Harvard University and Harvard Law School. He lived a life of public service most recently serving as First Deputy Counsel for the Empire State Development Corporation. His life was tragically taken by gun violence in 2015 at the age of 43.
The Central Islip student earning this scholarship was 2019 graduate Venjamin Rivera. After a difficult past, he is now seizing the opportunity and attending SUNY Old Westbury with hopes to become a lawyer.
Interested in applying for scholarships such as this one? Check in with your guidance counselor for more information!