Welcome Back!
As the school year started, all grades were brought to the auditorium to meet the new principal, Mr. Haruthunian and hear all about the important things we need to know in order to be successful this year. We also got to meet the new assistant principal, Mr. Ortiz, who translated everything for those of us who needed to hear the information in Spanish.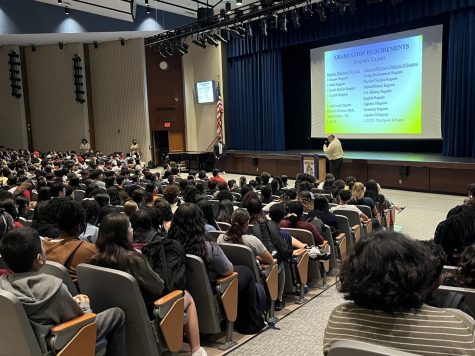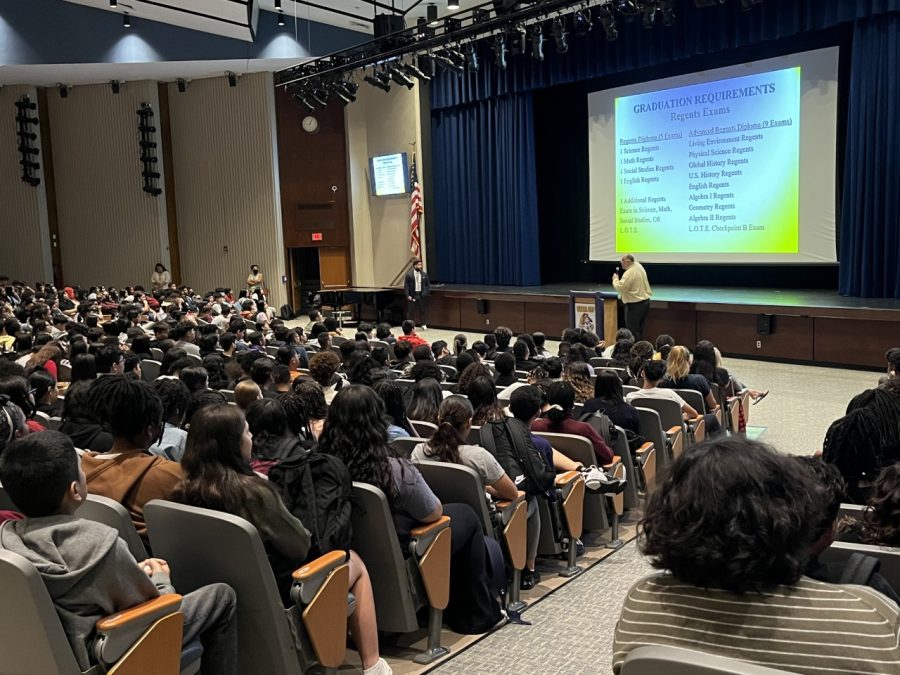 The rules and requirements were discussed. For some this was their fourth year hearing all of this, but for the freshman this was an eye opener of all their new responsibilities.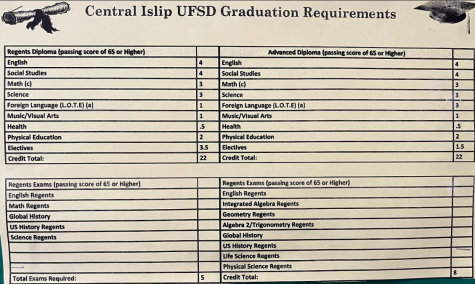 Less tolerance for fighting was one of the new rules explained. Suspensions with a minimum of 30 days shocked students. Some were happy about the new expectation, and others thought it was extreme to the bystanders who may have just been filming the fight. A faculty member reported that since the more serious punishments have been put in place, students have been overheard discussing that fact that fighting in school isn't "worth it." Hopefully this is the start of a peaceful year with much success for everyone. 
 A new policy of no phones or headphones in the hallway was introduced for the safety of the students. Without headphones, they will be able to listen to the announcements in case of emergencies. This rule has been met with a bit more resistance by students who feel like their time in the hallways is their own. Even so, faculty can be seen asking students to remove them and they are respecting the request.