Why You Need a Library Card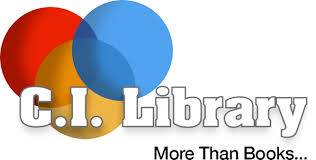 If you have never had a public library card or yours has expired, it is time that you get a new one and see all the great opportunities and resources that are available. Here are the highlights, in no particular order:
Attend Programs. Who doesn't enjoy spending time doing something creative? No grades, no pressure, no due dates. Just good old fashioned fun!
Use Computers. The young adult section (just us– no adults, and no little kids) has laptops available for us to use. They are brand new and able to print any assignment that you would like to make extra presentable. Use them for Regents review, Flocabulary, finding current events articles, or getting to work on that resume or college application.
Complete Community Service. Just sign up for a community service event, or tell the librarian, Ms. Moss, that you would like to complete some community service. She will find you a job to do right away.
SAT review classes. FREE!!
Online homework help and tutoring. FREE!
Check out ebooks and audiobooks right from your phone. No need to go to the library, no late fees, and instant entertainment.
Questions? Call the library at 631-234-9333 and ask to speak to Ms. Moss.